LANDSCAPE DESIGN & OUTDOOR LIVING CONSTRUCTION EXPERTS
COMMERCIAL | MULIT-FAMILY | CUSTOM RESIDENTIAL
Expressions Landscaping is a landscape installation contractor specializing in the construction of custom outdoor living environments for commercial, multi-family and residential properties. We are a family owned and operated landscaping company, focused on landscape design, construction and installation. Since 1997, Mike and his crew have been building premier outdoor living spaces in Denver and the surrounding areas. Our years of experience have transformed us into a trusted landscape design and construction company. Contact us today for a free estimate and begin building the outdoor retreat you have always wanted!
Expressions Landscaping specializes in the design and construction of outdoor retaining walls, water features, irrigation systems, fireplaces, patios, decks, fences and outdoor living environments. We use high quality materials, attention to detail and superior craftsmanship in every construction project we do. Are you looking for a landscaper to build a custom BBQ patio or fire pit? Our team will make your back yard the ultimate entertainment space. Keep cool in the shade with a custom deck or pergola designed specifically around your outdoor kitchen and patio. Expressions Landscaping is your professional landscaping contractor for custom outdoor concrete masonry including brick, block or stone patios and fireplaces. You will be amazed at the transformation of your property.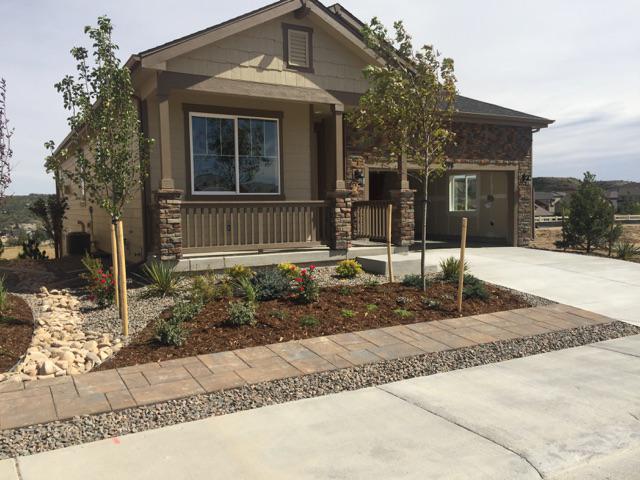 PATIO, FIREPLACE & FIRE PIT DESIGN & INSTALLATION
CUSTOM PATIO LANDSCAPE DESIGN - Flagstone | Rock | Block | Natural Stone | Concrete
Expressions Landscaping will transform your empty outdoor space into a comfortable and stylish patio. We have a wide variety of building materials available to customize your new patio, giving you the look and feel you imagine. From a concrete stamped floor to a fully functioning outdoor kitchen, your patio will look amazing. We work around your existing features to enhance your property to your specifications. Your unique retreat will soon be your favorite room in the house! Your choices for an outdoor patio are almost endless. Some of our most popular patios include custom concrete floors, pavers, fireplaces,awnings, tile, concrete, rock, block and stone. If you are looking for a reliable Denver landscape contractor to build you the patio of your dreams, contact Expressions Landscaping today for a free estimate.
FIREPLACES & FIREPITS - Custom Design & Style
Fireplaces and fire pits have become a staple in the backyard. Our signature outdoor fireplaces are made from the product of your choice using gas or wood as fuel. We can match your new fireplace to the exterior of your home using stone, block, concrete, slate and much more. Large or small, you will find your outdoor fireplace is the new hangout for the entire family. Start relaxing in style with a custom-built fireplace or fire pit from Expressions Landscaping. Call us today for a free estimate on your next project!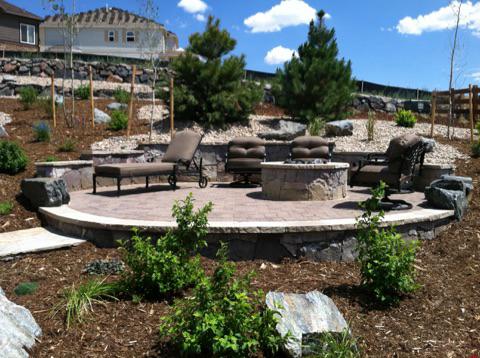 DECKS, FENCES & GAZEBO BUILDING SERVICES
DECKS, GAZEBOS & PERGOLAS
Expressions Landscaping specializes in building single and multi-level decks using a variety of building materials. We understand that these features are an extension of your home or business. Therefore, we work closely with our customers to ensure we deliver on your expectations, wants and needs. With over 20 years of experience, we know how to utilize your space to give you the features you want. We use modern building materials and techniques, and the design options are almost endless. Contact us today for more information.
FENCING
The professional and experienced fencing crew at Expressions Landscaping has the equipment and skills to install fencing for commercial, multi-family and residentail properties of any size. We specialize in offering you affordable and reliable high quality residential and commercial fencing available in wood, chain link, cedar, metal, iron and vinyl. We have a wide selection of styles, colors, products and brands to choose from.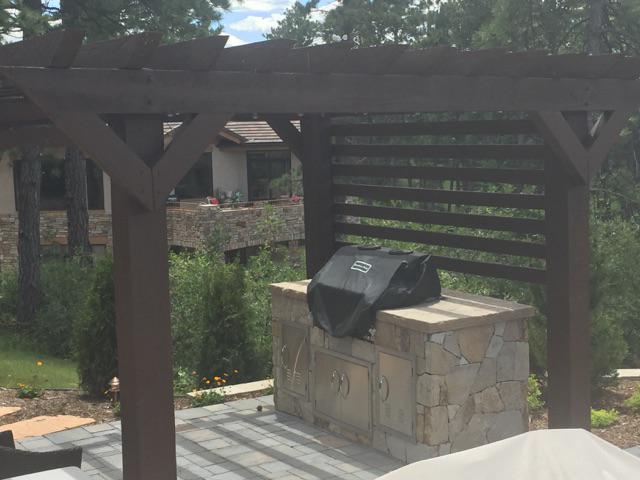 WATER FEATURE DESIGN AND INSTALLATION SERVICES
WATER FEATURES
We offer a versatile range of water fountains in both traditional and contemporary styles. The creation of a wonderful garden water feature is limited only by your imagination. Our water features include a pump, lights, rings, liners, and foundation, as well as trouble-free installation. Contact us today for more information and water feature options.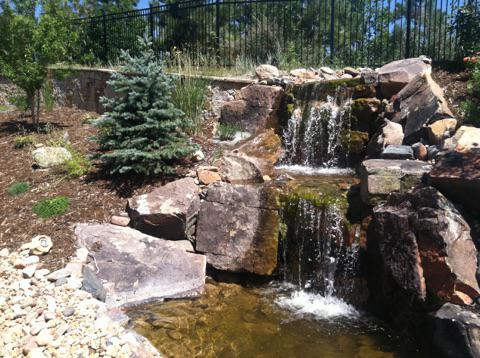 PROPER IRRIGATION DESIGN & INSTALLATION
COMMERCIAL | MULTI-FAMILY | RESIDENTIAL
Save yourself time, money and energy with a professionally designed and installed irrigation system from Expressions Landscaping. We are fully licensed and certified so our customers have peace of mind knowing they are receiving skilled service. Our irrigation experts have been designing and installing irrigation systems for residential and commercial properties throughout Denver since 1997! Our specialists work closely with our customers to ensure they receive a high-quality product and fully understand how to operate and adjust their irrigation system. We use high quality parts and equipment from the best manufacturers in the industry. Our irrigation systems are built to last and installed with expert craftsmanship so you get a perfectly functioning irrigation system for years to come.